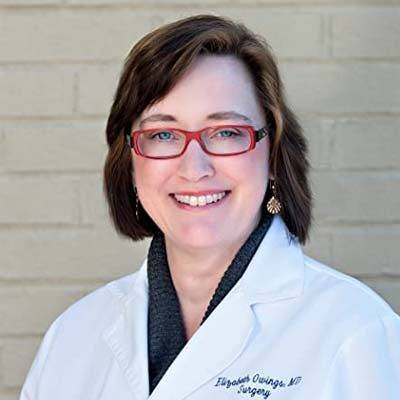 Dr. Elizabeth Owings M.D.
Elizabeth Owings, MD, is a doctor with training in surgery, emergency medicine, and pediatrics. She has extensive experience in cutting edge techniques as well as natural therapies and nutritional supplements. She manages men and women in every phase of life regarding health, wellness, and hormone balance.
She has researched and published in the disciplines of surgery and anatomy, and enjoys teaching and lecturing on regenerative techniques for muscles and joints as well as cosmetic procedures. She is a licensed provider and instructor for the Vampire Facelift®, Vampire Facial®, Vampire Breastlift®, O-shot®, and P-shot®. She has had special training in PRP (Platelet-rich Plasma) for every appropriate area of rejuvenation and regeneration. This includes special injections and protocols for neuropathy, joints, and tendons. Her approach makes it apparent that she has a profound respect for what the human body is capable of if given the right tools to heal. In everything she does, she personifies the belief that the body is "wondrous made in every part", and she is humbled to be a part of all the healing possible if we combine targeted nutrition with the best restorative and regenerative procedures available.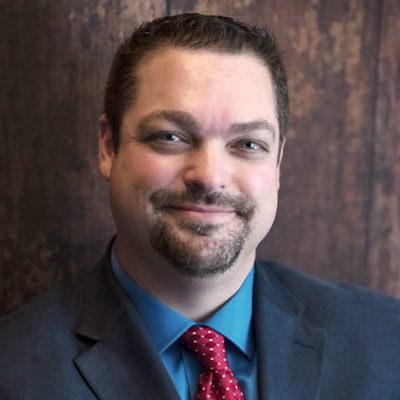 Chiropractor Sam McGough D.C.
Dr. Sam McGough is a certified doctor of chiropractic serving patients in Huntsville, Alabama at Discovery Medical Center. Dr. McGough treats patients by enhancing the natural healing efforts of the body through chiropractic care. Some of the services offered to patients include pain relief for the neck; back; headaches; and sciatica, among others. He also provides specialized services such as rehabilitation, weight loss support, and treatment for sports injuries.
Dr. Sam McGough graduated from Texas Chiropractic College in 2003. He received advanced training for treatment of automobile injuries; sports-related injuries including golf; pain management; rehabilitation exercises; and extremity mobilization. Dr. McGough also has extensive training in using spinal decompression to treat disc problems. He works closely with his patients to help them return normal function and range of motion to their joints, alleviating pain naturally without surgery.
OFFICE HOURS
---
Monday
8:30am - 12:30pm
2:00pm - 6:00pm
---
Tuesday
8:30am - 12:30pm
2:00pm - 6:00pm
---
Wednesday
8:30am - 12:30pm
2:00pm - 6:00pm
---
Thursday
8:30am - 12:30pm
2:00pm - 6:00pm
---
Friday
Closed
---
Saturday & Sunday
Closed